Davis Technologies Software Downloads
If your computer doesn't want to download the .exe version due to security restrictions, download the .zip file, unzip it, then run the extracted .exe file to install the software.
Profiler Software
Windows Profiler Software, for use with Profiler, Profiler EFI, Smart Relay & VPS.
Right click, "Save link as…"
Davis Viewer Software
Use for viewing CT Series Units and Stand Alone VPS Log Data.
Right click, "Save link as…"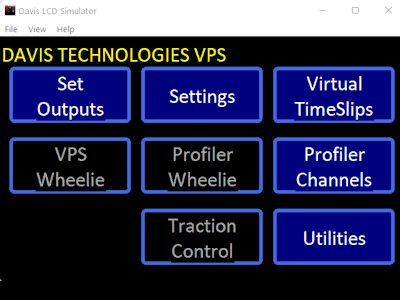 Remote Display Emulator Software
Windows software that simulates the Remote Display, you can connect USB cable to a VPS, PFEFI, TC3, Smart Relay or DIC and do anything the Remote Display can do, all on your laptop.
Right click, "Save link as…"