TC3 Series
Add On Traction Control Modules that Connect to Existing Vehicle Controls.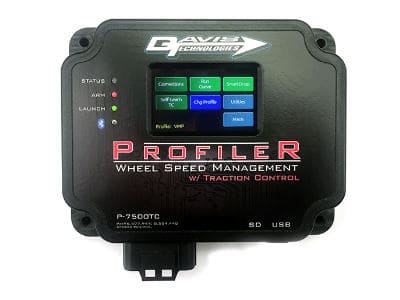 Profiler Series
State of the Art Wheel Speed Management System with the Ability to Control the Entire Vehicle.

Profiler Series
A smaller, simplier version of the Profiler Wheel Speed Management System designed to interface with most popular EFI systems, such as Holley EFI, FuelTech, Haltech, Motec and more.

G-Meters
High Resolution Accelerometer with High Resolution Pitch, Roll & Yaw. Use for Tuning, Wheelie Control & Safety.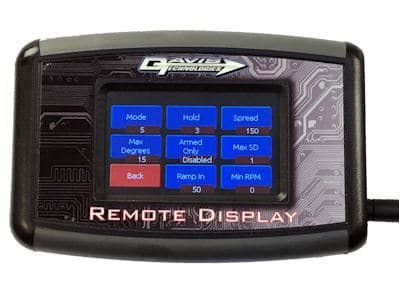 TC3/PFEFI/VPS Series
Used to program TC3 Traction Control Modules and VPS.

Accessories
High Speed Transmission Brake Controller for Staging Consistency.

Accessories
The Digital Ignition Controller (DIC) utilizes a highspeed microprocessor and state of the art circuitry to reliably and precisely control the ignition system of a modern racing car.

Accessories
High Resolution Drive Shaft RPM Sensors and Sensor Rings.

Software
All Windows software for Profiler, Profiler EFI, Smart Relay, VPS, TC Series, CT Series.