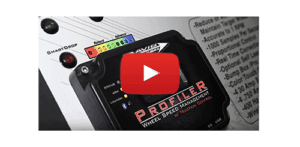 A big thanks to our Profiler Nation Member Mike Lucas for taking the time to put together these excellent tutorial videos.
Mike did these some time ago, so we feel a little stupid for not posting them sooner– A Lot Sooner!!  Some of the screens have changed as more features have been added, so watch for new videos soon, but these are still very current and an excellent way to jump start your Profiler experience.  Thanks again Mike Lucas.
Mike is not only a customer and friend, but also the crew chief of a bad ass Pro Nitrous ride, piloted by his beautiful wife Yvonne Lucas.