Most people in this sport know we are deeply involved with the Profiler Program.  In 2014, when we came back out after taking some personal time to attend to family matters, the "release version" of the Profiler was in the car, and we made the decision to make it an integral part of our program.  We used it, in our own way that we felt benefited my car and program, on every single pass.  We "tuned" it on every pass just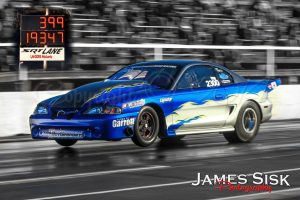 like the boost controller, and fuel/spark tables in the ECU.  38 passes later, we set the last of all major small tire World Records by running a 3.99 @ 193mph at over 3150lbs….in a non-promod, non-chassis car, stock suspension, stock wheelbase mustang!  This was due, in NO small part, to the data we gained by religiously using the Profiler on each and every pass the car made.  We took that information, and combined it with all the other information to find the ragged edge that our chassis and combo would survive without going into severe tire incineration!!!
This box is NOT a cure for all that ales your chassis setup and power application capabilities.  However, if you have an ability to analyze data, and tune your car around what that data tells you every pass, this is the single most effective tool in the arsenal we have!  Fast forward to current, and we have again come to the top of the Radial vs The World heap by becoming, again, the quickest Stock Suspension car to ever sit of four tires and running a string of mid 3.80s passes at over 200mph.  The Profiler is on, and in use to gain the data needed to accomplish this on each and every pass.  We have used it across two different EFI Systems, Mag Setup, and Coil on Plug Setup, all with great success.  Just as recently as this weekend, the Profiler had to come to the rescue of an aggressive kill shot tune up that got the tires in to trouble.  Where it happened on the run, it could have been a wreck in the making.  However, the Profiler turned on, slowed the wheel speed just enough until I could pedal the car to get it straight, and right down Broadway we went.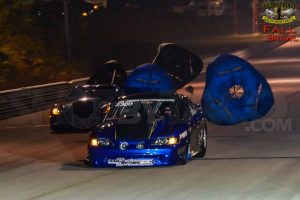 I made the statement in 2014 that you would use a Profiler, or get beat by a car that does, and that statement has all but come true today.  We appreciate Shannon and his continued attempt for improvement on his product as well.  He is present at most all the major races, and the evolution of this product shows that in spades.
Brad Edwards