My friend
Pelle Eriksson
who tunes the ProMod entry of
Mattias Wulcan
just sent me these pictures.  Here are before and after pics of the car the way it was before Profiler and after. The pile of old stuff was completely replaced by the Profiler and relay with the exception of the emergency shut down system.
The switch over was completed prior to the 2016 season.
Pelle Eriksson had this to say:
" You are a good guy Shannon, you post videos on our runs etc, and that helps us reach out to people in the cyber world. I also hope ut helps you when we do good… if 4 amateurs from Sweden come over and go go the #2 spot in championship, then people will understand what the Profiler can do for them

I'm proud to call you my friend !!"
                 Before & AFTER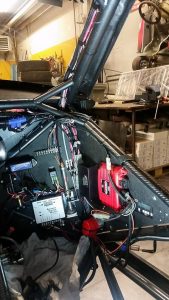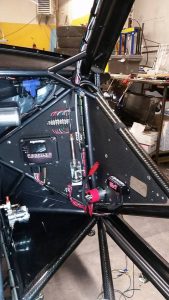 "This is what came out of the car, the safety system went back again.
Nothing more
"
"And this is what goes in to replace the other pile of …"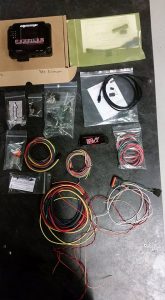 These guys came from Sweden and kicked ass in PDRA Pro Extreme- won a couple of events, and finished 2nd in championship to
Michael Recchia Sr.
They had a good shot at winning the championship until a failed crank trigger took them out. Congrats guys- glad the Profiler is working for you.
[whohit] Walcum [/whohit]