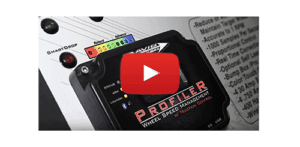 A big thanks to our Profiler Nation Member Mike Lucas for taking the time to put together another excellent tutorial video-this time covering the Events feature of Profiler.
This video on Events is a great tutorial to get you started using the very powerful Events feature of the Profiler, as well as the NEW Smart Relay.  The Smart Relay is basically the High Power Events of the Profiler in a separate package, with a few new features added.
Thanks again Mike Lucas.
(Scroll down past the first 3 videos)
Mike is not only a customer and friend, but also the crew chief of a bad ass Pro Nitrous ride, piloted by his beautiful wife Yvonne Lucas.